Pitching, matchmaking and networking in the heart of Europe!
The 'Pitch Perfect and Boost the European Bioeconomy' event is a one day event of intense cross-border and cross-sectoral pitching, matchmaking and networking, with the aim to link industry to innovative (biobased) technologies, innovators to investors and to create new partnerships for the future and the further development of innovative, cross-border and cross-sectoral industrial value chains in the biobased economy.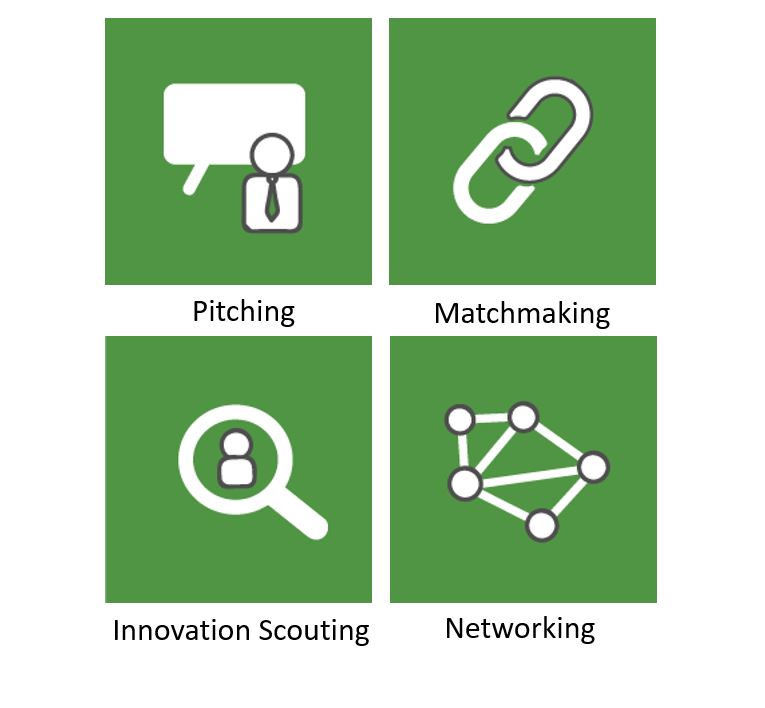 Join this physical networking event on 26 September at the Sheraton Brussels Airport Hotel
Click here to download the event programme
This pitching, matchmaking and networking event brings together the networks of seven important bioeconomy platforms: Pilots4U, Tech4Biowaste, BioeconomyVentures, The ProteInn Club, Waste2Func, BIOMAC and Bio Base Connect. As such, we can guarantee a diverse attendance reaching from SMEs, start-ups, scale-ups, large companies/corporates, investors, research organisations, technology providers to organisations offering relevant innovation services such as access to finance, scale-up trials, application testing, business plan writing, feedstock analysis, life cycle assessment, social acceptance, etc.
Participants are invited to submit a pitch application for a 6 minutes pitch. As we are organising 6 pitch sessions of 90 minutes each, we are looking for at least 66 inspiring pitches. Not to exclude any interesting developments, pitch categories are not defined upon registration but should be relevant for further development of the bioeconomy. We can however already announce that we will include a session focusing on technologies for biowaste conversion, one on microbial proteins and one on new investments and developments in the EU scale-up and demonstration scene.
The matchmaking are one-on-one meetings of 20 minutes aimed at finding new partners. The scheduling of these meetings will be supported by an online matchmaking system, easy to use on a smartphone or laptop.
Why should you attend?
15+ INVESTORS already confirmed their participation, and more to come! Are you a (to be)start-up/SME looking for finance, apply for a pitch now! Among the confirmed investors: Marc Leduc, Investment Manager at BASF Venture Capital GmbH; Jorge Rodrigues de Almeida, Chairman of the HOOP Circular Investment Board; Arne Hautekiet, Investment Analyst at Astanor Ventures; Rob van der Meij, Partner at Capricorn Partners; Wouter Van de Putte, Investment Manager at Capricorn Partners; Gudbrand. Rødsrud, Technology Director at Borregaard AS; Annick Verween, Business Development Manager at biotope by VIB; Damien van der Bijl, Senior Investment Manager IQCapital at InnovationQuarter; Jisk de Vries, Investment Analyst at the European Circular Bioeconomy Fund (ECBF), Charles Margarit, PhD, Investment Analyst at V-Bio Ventures;  James Cogan, Industry & Policy Analist at Clonbio Group Ltd. Anna Belousova, Analyst Industrial Biotechnology Team at Sofinnova Partners and Peter De Decker, Impact Investment Manager at SFPI-FPIM, Ivan Stefanic, Programme Manager for Food Chain Technologies and Novel & Sustainable Food at European Innovation Council, Lieven De Jonge, Business Manager Scale-Ups & Industrials at PMV and more to be announced. 
A pitch slot has already been awarded to Avecom (BE), Citribel (BE), EnginZyme (SE), B4Plastics (BE), Borregaard AS (NO), RdA Climate Solutions/HOOP Circular Investors Board (PT), Bodec (NL), VTT Technical Research Centre of Finland Ltd (FI), PIVERT (FR), INN-PRESSME (FI), NovelYeast (BE), B-COS (BE), NoPalm Ingredients (NL), Vienna Textile Lab (AT), AmphiStar (BE), Sophie's BioNutrients (SG), Bio Base Europe Pilot Plant (BE), Hysytech Srl (IT), University of Naples "Federico II" (Unina) (IT), Cashew Shell BioRefinery (DE), GreenCap Solutions (NO), TripleW (IL), Paleo (BE), Greentech Innovators AS (NO), Holiferm (UK), Avantium Renewable Polymers (NL), proionic GmbH (DE), Lixea ( UK/SE), Greencovery (NL), myBIOS (AT), Those Vegan Cowboys (BE), EV Biotech (NL), Ghent University (BE), Ductor (FI), Nutropy (FR), KU Leuven (BE), UK Biochar Research Centre (UK) DAB.bio (NL), Acies Bio (SI), Irish Bioeconomy Foundation/BioeconomyVentures (IR), Sparkalis (BE), Wageningen University (NL), Tech4Biowaste, DBG Bio Energy (NL), Fraunhofer IGB (DE), Allozymes (SG), Innoven (IT), FUL Foods (NL), Kaffe Bueno (DK), Inbiose (BE), Alberts (BE), Nimavert (BE), Montinutra (FI), Invertapro (NO), Bar.on (BE)
The co-hosting bioeconomy platforms are:
Acknowledgement
The JU receives support from the European Union's Horizon 2020 research and innovation programme and the Bio-based Industries Consortium.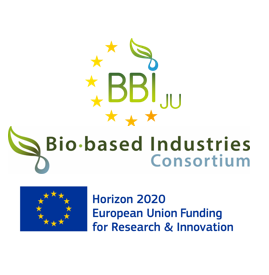 Registration fee and form
Registrations have been closed.
A registration fee of € 129 (excl. VAT) per participant will be charged. This fee includes:
participation to all the event activities (pitching, matchmaking, networking)

coffee breaks and lunch

a closing networking drink.
The registration fee will be charged upon registration via a secured tool enabled by Eventbrite. You will get access to Eventbrite after submitting the registration form. VAT (21%) will be added to the listed registration fee for Belgian participants. 

Note: The ticket in Eventbrite lists a registration fee of € 156.09. After entering a valid VAT-number, the VAT amount of € 27.09 will be automatically deducted, unless you are a Belgian resident (or organisation). As such, the registration fee remains at € 129 for non-Belgian participants.
Forgot to pay your registration fee after registering? Take care of it now using this link.
 
Sheraton Brussels Airport Hotel
The venue is located at the Sheraton Brussels Airport Hotel, just across and only 39 steps away from the airport terminal. The venue is easy to reach by:
Plane: Exit the terminal, cross the street and enter the venue!
Train: The train arrives under the airport terminal.  Exit the terminal, cross the street and enter the venue!
Car: Follow the directions for the Brussels International Airport. Sufficient parking is available on the 5th floor (follow "departing flights") of the airport Parking 2 (P2). 
Address:
Sheraton Brussels Airport
Brussels National Airport
1930 Brussels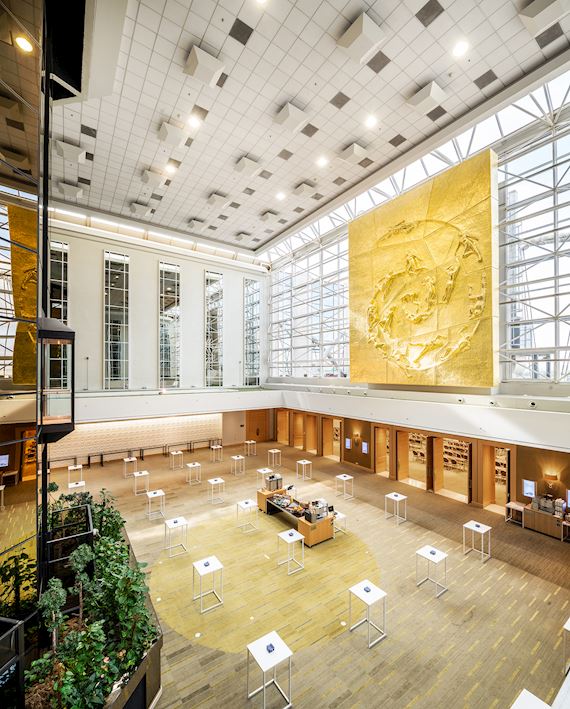 Location
Questions? Please contact the Organising Team! We are happy to help!
A question for one of the organising innovation platforms? Get in touch!
Covid-19 Policy
In case covid-19 measures would not allow to hold a physical event on September 26th, 2022, we will either cancel or postpone the event. We will not transform the event into a digital nor a hybrid event.
Currently, there are no specific covid-19 measures in place, but this might change, so we advise you to regularly check our webpage for updates on this matter.